Decking the Halls...While Selling Your House | Trusted American Mortgage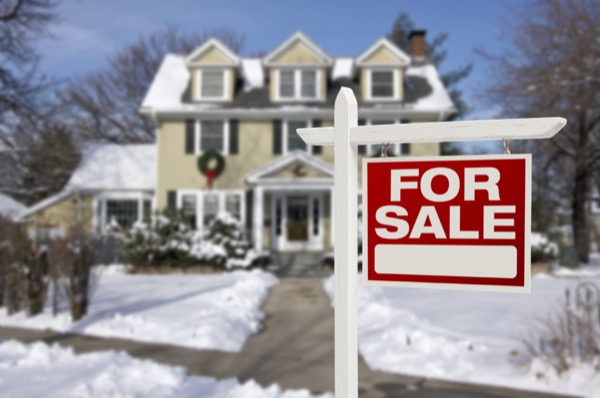 Is there a recurring debate in your home about when it's OK to decorate for the holidays? Maybe you fall into the "Decorate-Right-After-Halloween" camp, or maybe you'd rather celebrate Thanksgiving first.
Either way, the time to deck the halls is rapidly approaching.
It's time to choose between sparkly glitter tones and deep cranberry reds. But if you're in the process of selling your house, you need to give some thought to other aspects of your holiday decor. Read on as our Trusted American Mortgage team offers some insight.
What Does Decor Have to Do With Selling a Home?
It's a logical question, but one with a pretty specific answer. You've probably read articles or listened to a real estate professional talk about the value of staging your house and how it drives up the sales price.
When it comes to staging a home, you're told that less is more. It's best to remove clutter and certain elements of your personal belongings to allow potential buyers to visualize themselves in your house.
That approach is also true of your Christmas decor. Here are some tips for decking the halls while still keeping your house ready to sell:
Keep Outdoor Decorations in Line With Neighbors


If you usually have the flashiest house on the block, it's a good idea to tone things down if you're trying to sell. Small strands of white or clear lights can look classic while allowing the architecture of your house to shine through.
On the other hand, if your entire neighborhood goes all out, don't sit out the festivities! Don't overdo it, but be sure to add some visible touches.
Avoid Oversize Design Elements


That giant inflatable snowman? Probably want to keep that in the box this year. Usually trim a supersized tree? Downsize a bit.
Why? Because you want potential buyers who are visiting your home to be able to get an accurate picture of the house itself and the property. Large visual elements can skew the picture.
Depersonalize Your Christmas Decorations


Most of us have ornaments and other items of decor that have sentimental value, or that contain our family photos or mementoes. But when you're staging your home, you're advised to put away those personal items, because, again, you want your potential buyers to see themselves in your home.
Instead, decorate using classic holiday elements and symbols. And ensure the decorations add to the house rather than detracting from it. Potential buyers need to be able to see all the nooks and crannies so they'll fall in love with the house and want to make it a home!
Ready to make your move into a new house? Get in touch today to learn how we can help!