Home for the Holidays! | Trusted American Mortgage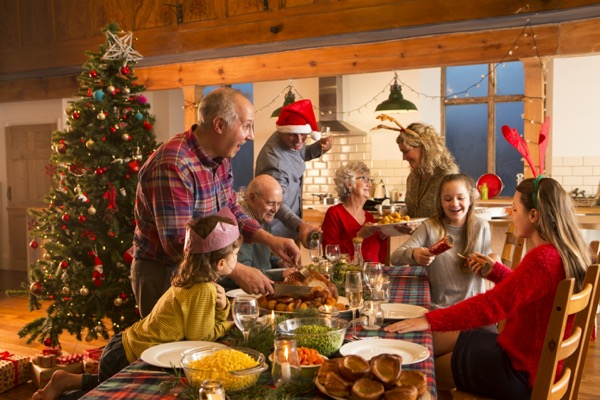 Can you believe we are already entering November? Where has this year gone? It always seems each year passes by faster than the next.
However, now it really is crunch time when searching for a new home just before the holidays. Our team at Trusted American Mortgage is here to help you find the perfect home just in time to celebrate the holidays with loved ones.
Be Settled in a New Home for the Holidays
While house hunting can be fun, during this time of year, you also want to be able to decorate it for the holidays! Therefore, you might want to consider ways you can find your new home fast so that you have plenty of time to celebrate it before the holiday season begins.
With the pressure on, let's take a look at ways you can find the perfect home:
Get Pre-Approved for a Mortgage
The first thing you want to do before you start the hunt for the perfect house this holiday season is to go ahead and get pre-approved for a mortgage. The last thing you want to do is waste time looking at homes you cannot afford.
Therefore, take care of this first step before moving forward in the homebuying process.
Get All the Documentation Ready
When you find the right home, you want to make sure you have all your ducks in a row in order to make the homebuying process as efficient as possible, especially around this time of year when you have no time to waste!
The following are documents homebuyers need when purchasing a new home, such as:
Federal tax returns for the past two years
Supporting information (e.g., W-2, 1099, or other tax forms) for the past two years
Two months' worth of statements from any checking and savings, 401(k), retirement, and other accounts
Pay stubs for the past month
Prepare for Your Move
Although you may not be sure of where your new home will be, you do know that there will be a move. Therefore, start planning for your move now so that when the time does come to begin moving into your new home, you already have a head start on packing!
Also go ahead and do some of the legwork, like determining the steps to take to get cable and internet set up, gas turned on, and other such tasks.
Are you looking for a new home just before the holidays? Give our team at Trusted American Mortgage a call to learn how we can help!