Tips for Selling a Home in Winter | Trusted American Mortgage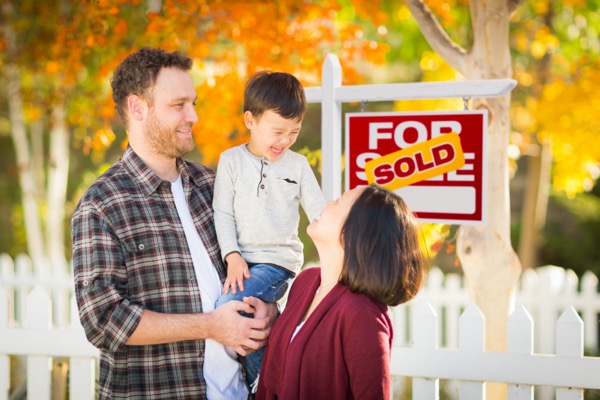 Winter may be the perfect time for you to sell your home. There are typically fewer homeowners looking to sell, which could open the door to your place selling faster than it would in a time when there's a lot of stock on the market.
It could also present an opportunity to push motivated buyers to pay a little more than they would otherwise.
It's important to recognize part of the reason fewer people look to sell in winter is because spring often provides a more-favorable market and the farther into winter it gets, the harder it may be to sell.
Buyers often seem to hibernate as the weather gets colder, which further fuels that spring boom as they come out of hiding. Still, if you need to sell now, there's no reason to believe it will be impossible.
After all and as we already pointed out, there are good things about selling a home in winter. If your situation demands you sell your place during PSL season, here are some tips for improving your chances.
Winter Home Sale Tips
First things first, the name of the game in winter home sales is staging.
The National Association of Realtors says staging is the single most important part of selling a home in winter, which shouldn't be a surprise because that group of industry experts believes staging is critical in all home sales. So, these tips are really all about staging your place to increase your chances of selling it.
Don't go heavy on the decorations. It can be tempting to go full holiday extravaganza, but remember you want to present a blank canvas potential buyers can paint their personalities on, so keep it light. We'll cover a few of the exceptions.

Think scents. Psychologists tell us scent is one of the strongest parts of memory, so create ways for people to use it in recalling your place. Set a candle on a warmer (Exception 1: Consider warm, cozy fall scents) or use an air freshener.

Think curb appeal. This one's always important, but you should make sure your lawn and other elements visible from the road look nice, so rake those leaves and lay some new mulch in the garden.

Use that fireplace. If you have one, of course. Lighting a fire in the living room can create the impression of it being a warm space for coming cold days and nights.

Set the table. This is exception two: Put potential buyers in mind of family time and happy holidays by setting the table and adding some subtle decorations.

Go cozy. As the weather turns cool and potential buyers think of the cold days to come, a home draped with blankets and pillows will help them picture hibernating in the house.

Light it up. Battle the growing dark of the colder months by leaving blinds and curtains open and turning on the lights.
If winter is moving season for you, Trusted American Mortgage wants to be your financing partner to help you fund purchase of your new home!