What Sellers Should Know About Staging | Trusted American Mortgage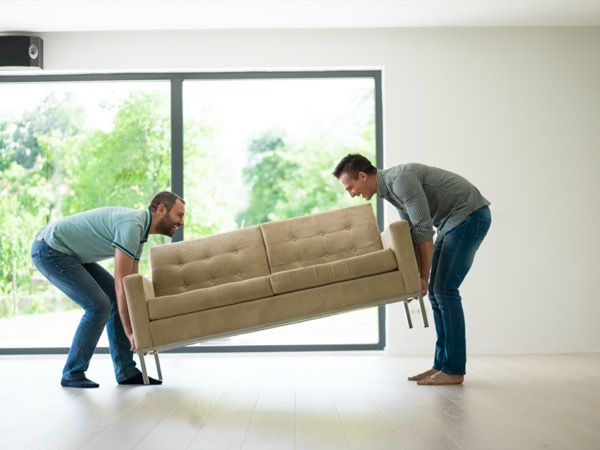 For those who haven't watched HGTV or visited an open house lately, staging is a bit of home-seller marketing that involves dressing your place up before potential buyers look around. The intention is to put the best face on the place to help convince people to buy.
Part of staging is making the house feel livable so potential buyers can imagine building their lives in it, while the other part is just making the house look nice and maybe high-end to help ensure you get the best offer for the property.
Is Staging Worth It?
Short answer: yes. A 2019 report from the National Association of REALTORS provides strong evidence of the value of staging.
Here are just a few of the findings from its survey of buyers' agents:
40% said buyers' decisions to make an offer were impacted by staging.
83% said buyers found it easier to visualize staged houses as their future homes.
25% said staging increased dollar value offered from 1 to 5%.
Who Does Staging & What Does it Entail?
There are three common options for staging a home to get it ready for showings: DIY, sellers' agent and independent firm.
The latter has the advantage of having a store of items for staging, from vases and lamps to furniture and appliances, and may even keep premium items such as hot tubs that can help boost home value. This option can cost anywhere from a few hundred to a few thousand dollars.
Sellers who opt to have their agents do the work typically pay the cost for it as part of the agent's overall fee. Agents who offer the service also keep a store of supplies for the purpose, though it's usually not as extensive as what a professional stager would have.
Some agents may stage a house and leave it set up that way until it sells, while others will put the effort in only for open houses.
The DIY option may just be the most common, particularly for those who currently live in the houses they're selling. Since their belongings are already there, they don't have to bring in a lot of supplies, but may need to get some enhancements to help the place look its best.
If you opt to DIY staging, here are some things you may want to do:
Clean up—This one seems obvious, but getting a house ready to sell means a thorough cleaning beyond what you might otherwise do.

Reduce clutter—Remember, you want people to be able to envision themselves (and their things) living in your home. Making that possible may mean you need to stash your personal pictures and knick-knacks and you might even want to rent a storage unit and put furniture and other large items you don't use regularly in it.

Brighten up—Adding lamps, putting LED bulbs in fixtures and letting in natural light can give the home an attractive, vibrant look.

Set the mood—Make the home feel welcoming by playing soft music, lighting candles and using a scent diffuser to ensure it smells great.

Cover up issues—We're not talking about putting rugs down on problem spots on the floor; we just mean drape a blanket over stains on the couch and put a decoration over mars on furniture.

Decorate a little—Put some vases of fresh flowers out, hang a wreath on the door and decorate furniture with attractive, seasonal pillows. It's all about making your place look its best.
If you're ready to sell your current home and find your next one, Trusted American Mortgage is here to finance your move. Give us a call today and let's get started on finding your dream home!